Boeing B-47 Stratojet

46-065 to 46-066
Boeing XB-47 Stratojet/46-065
First prototype.
First flight, December 17, 1947.
Stalled on approach and crashed near Moses Lake AFB, WA, May 11, 1949.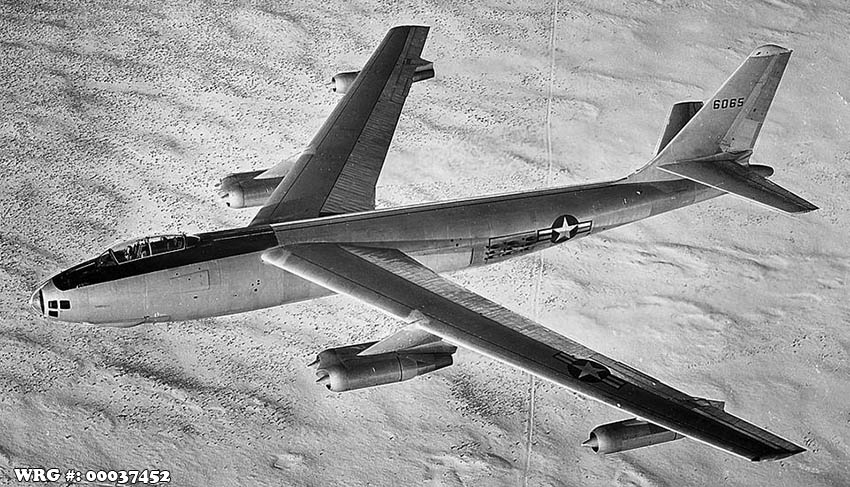 Boeing XB-47 Stratojet/46-065.
[Source: U.S. Air Force Photo]
Boeing XB-47 Stratojet/46-066
Second prototype.
7/21/1948: First flight.
Assigned as a ground trainer to Chanute AFB, IL.
Was preserved at the Chanute Air Museum, IL.
Currently preserved at the Flight Test Center Museum, Edwards AFB, CA.